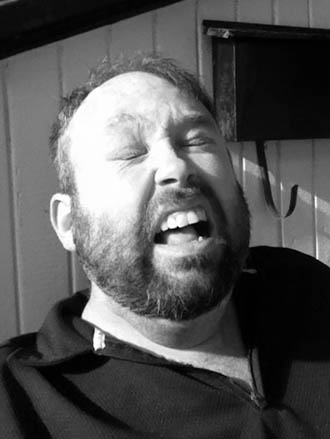 William sitting on his front porch in the sun with a coffee.
This capture shows the apex of a photic sneeze reflex.
Cellphone capture, Sept 18, 2013.

William Likes taking photos outdoors especially in unfavourable conditions. He is constantly on alert, waiting for rare weather systems to incorporate in to his images. There is nothing like a good Canadian snow storm in April to give you just the right lighting for a self portrait.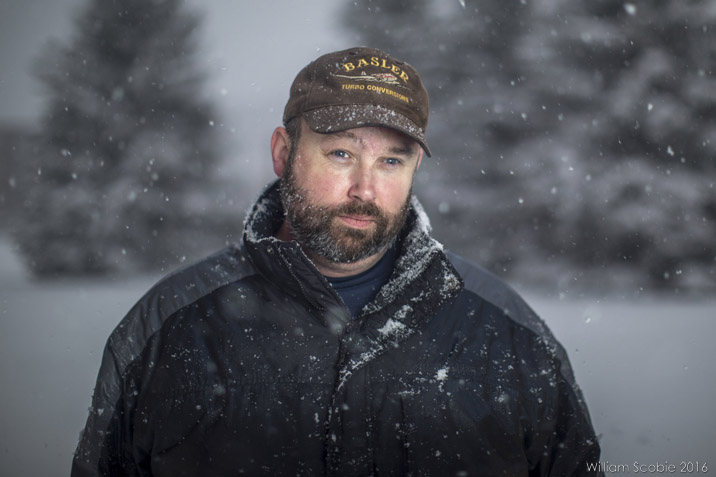 Self Portrait Taken in April 2016